Live on the Honky Tonk Saloon Stage…
Honky Tonk BBQ is proud to present the Saloon Stage, hosting a full schedule of live music that covers the genres of American Roots music from the roaring 20's to the groovy 60's; Western Swing, Honky Tonk, Rockabilly, Bluegrass, Blues, Old Time, Soul, and occaisionally new age indie and rock.

​​A Chicago-based trio specializing in the forgotten small group styles of the 1920s.  ​​The Blue Three is a Chicago-based trio comprised of banjoist and guitarist John Donatowicz, pianist Andy Schumm and clarinetist John Otto.
The group's unique performances of early jazz classics and pop songs from the 1910s, '20s and '30s are suitable for listening and dancing alike. Their style is characterized by a distinct, original approach to Chicago jazz and dance music traditions.
Wednesday 9:00pm: ILLY & Friends
ILLY presents a variety night of soulful hip hop/r&b entertainment infused with classic old school music. 
Ida y Vuelta's presentations come from a long tradition of Mexican folk music called Son Jarocho. The genre is a fusion of African, Spanish and Indigenous music and poetry. Ida y Vuelta's instrumentation is native to the Veracruz region and includes jaranas (8 string small guitars), requinto (lead 4 string guitar), Leona (acoustic bass), zapateado (percussive foot tapping) and they also incorporate the cajón (wood peruvian box) and cajita (small peruvian box) for reinforcements.Ida y Vuelta plays traditional "sones" which some date back over 300 years as well as their own arrangements and original tunes. They respectfully perform this music and aspire to make known its rich historical and musical value, specifically here in the U.S.
From the urban hollers of Chicago were born The Hat Stretchers! They are a string band trio whose music will place you on the edge of a beat-up porch, as you swing your bare feet to the beat of their bygone sounds. The Hat Stretchers members are veterans of the Chicago acoustic music scene: Rick Cookin' Sherry (Devil In A Woodpile, Sanctified Grumblers) sings and plays guitar. John Hasbrouck (The Northside Southpaws, The Pilsen Hot 5) plays left-handed banjo and mandolin. And Jon Williams (Andrew Bird's Bowl of Fire, The Chandelier Swingers) plays fiddle…Music with crooked harmonies and foot stompin' rhythms fueled by moonshine and the music of Charlie Poole, Uncle Dave Macon plus lesser known pioneers of primitive country music. It's a hillbilly, "hell-yeah" hollerin' good time!!

American Roots Music, Rock n Roll, Blues, Rockabilly,and a whole lotta soul.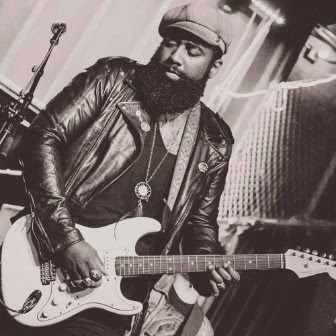 Nathan Graham is a blues/soul singer and guitarist from Chicago.

There ain't no party like a Four Star Party. A professional Chicago based New Orleans Style brass band, they are bringin' the Louisiana sizzle to you all night. Come fuel the excitement as the Four Star Brass Band becomes the hottest and hardest hittin' brass band of their generation.
 Sunday 8:00pm: The Chicago Cellar Boys
Formed in 2017, the Chicago Cellar Boys is a five-piece band specializing in the jazz and hot dance music of the 1920s and 30s. Comprised of multi-instrumentalist Andy Schumm, reedman John Otto, pianist and vocalist Paul Asaro, banjoist and guitarist John Donatowicz, and tubist and bassist Dave Bock. The band can be heard every Sunday from 8 to 11pm at the Honky Tonk BBQ in Chicago's Pilsen neighborhood.
Upcoming Shows
11/15 Joel Paterson + 13 Tikis
11/16 The Lovestruck Balladeers and friends: Rami Gabriel + La Tosca + Lovestruck Balladeers + Modern Sounds
11/22 The Northside Southpaws + Majors Junction
11/23 Mississippi Gabe Carter + Miles Minor
11/29 TBA + Los Gallos
11/30 Black Oil Brothers + Morry Sochat and the Special 20s
Hours
MON: CLOSED
T-F: 4pm-2am
SAT: 4pm-3am
SUN: 4pm-2am